Single-Row Crossed Rollers Slewing Bearing (Standard Series HJ)
CHARACTERISTIC OF STRUCTUREPERFORMANCE AND APPLICATION

The single-row crossed roller Slewing Bearing is composed of two seat-rings.It features compact in design,light in weight,high precision and small fitting clearance.
As the rollers are 1:1cross arranged,it is suitable for high precision mounting and capable to bear axial force,resultant moment and considerable large radial force.
The single-row crossed roller Slewing Bearings are widely used for hoisting,transporting,engineering machines as well as for military products.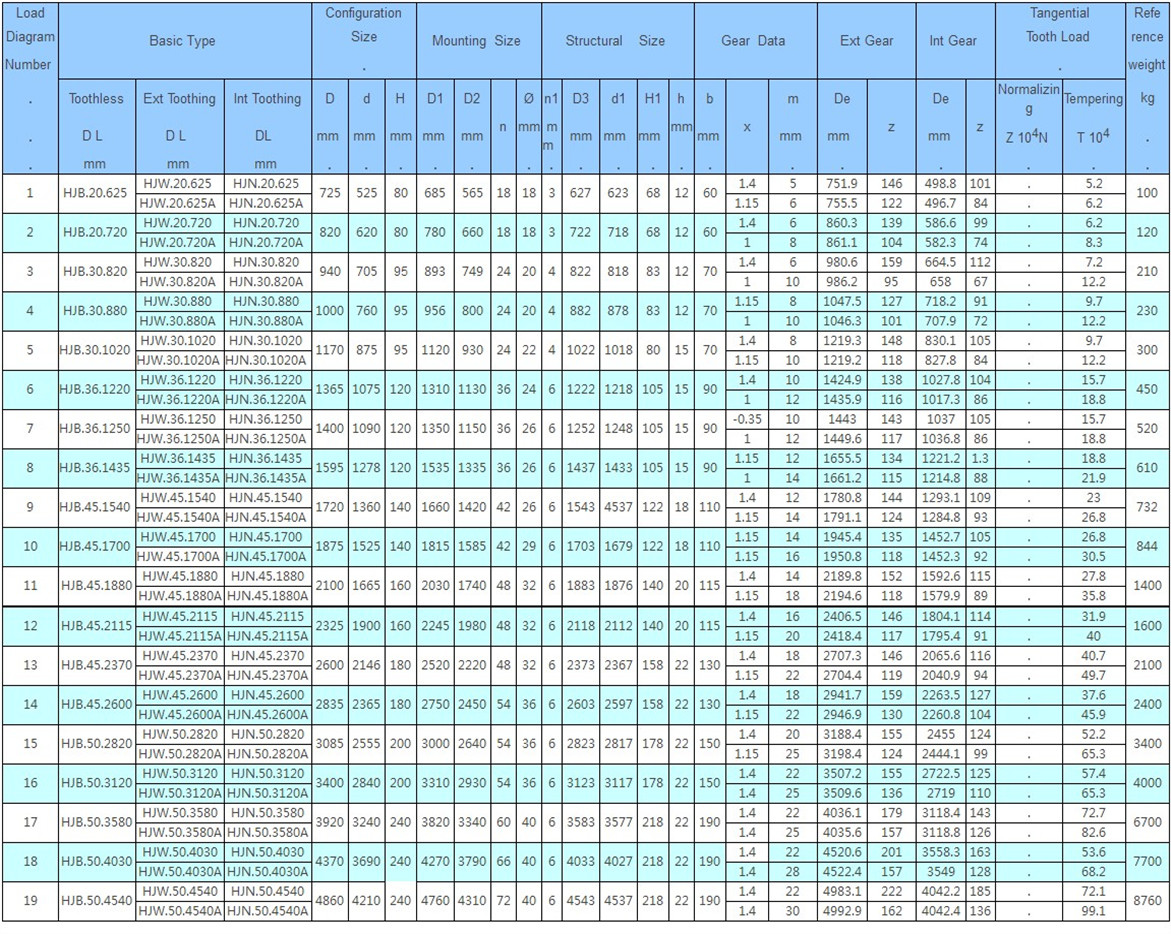 Note:
1.nl-number of lubricating holes,evenly distributed,lubricating nipple M10*1 JB/T7940.1-JB/T7940.2.
2.Mounting hole n-¦µ,may be replaced with screw hole,tooth width b may be taken as H-h.
3.Gear force of periphery given in the table is its maximum value,nominal force of periphery is taken 1/2 of the given value.
4.The spaceshift coefficient given in the tolde is the data of outer tooth,while that of inner tooth is +0.35.