Single-Row Ball Four Point Contact Ball Slewing Bearing(Standard Series 01)
CHARACTERISTIC OF STRUCTURE,PERFORMANCE AND APPLICATION

The single-row four points contact ball Slewing Bearing is composed of 2 seat-rings.It features compact in design,and light in weight.The balls contact with the circular race at four points,via which the axial force,radial force and resultant moment may be born simultaneously.
It may be used for slewing conveyers,welding arms and positioners,light,medium duty cranes,excavators and other engineering machines.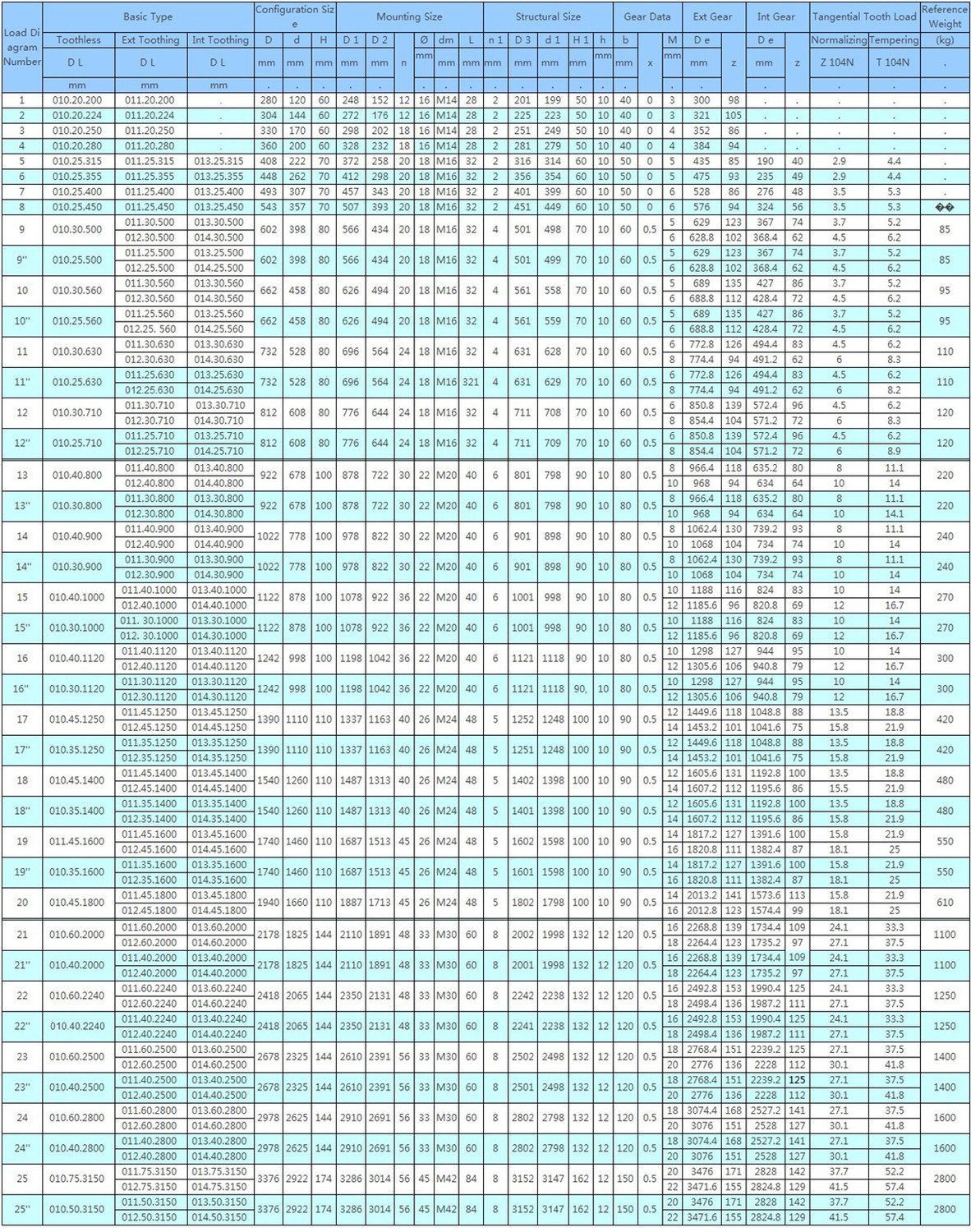 Note:
1.nl-number of lubricating holes,evenly distributed,lubricating nipple M10*1 JB/T7940.1-JB/T7940.2.
2.Mounting hole n-|?̬may be replaced with screw hole,tooth width b may be taken as H-h.
3.Gear force of periphery given in the table is its maximum value,nominal force of periphery is taken 1/2 of the given value.
4.The trim top, , coefficient of outer and inner tooth 0.1 and 0.2 respectively.